Curriculum
The School Day
The school day begins at 8.55am with registration. (Doors are open from 8.40am, when children can enter the classroom, and the teachers will have pre-set morning tasks for them to complete).

Assemblies based on our Core Values take place everyday: Monday to Thursday in the afternoon at 1.10pm, and Friday morning at 9.10am.

Mid -morning break of 15 minutes, takes place at 10.30am for all KS1 and EYFS children, and 11.00pm for all KS2 children. KS1 children also have the opportunity to take an afternoon break of 15 minutes if they so choose.

Lunch break is between 12.00 noon and 1.00pm. Hot school meals are cooked on the premises with additional option of jacket potatoes. These may be ordered on a daily basis. Alternatively, children may bring a healthy packed lunch.

The end of the school day is at 3.15pm for EYFS and 3.25pm for the rest of the school. Teachers are on duty to ensure that the children are placed into the care of the collecting adult.
School Organisation
At Primary school level, our curriculum consists of three stages:

Foundation Stage (Reception) : 4 to 5 year olds

Key Stage 1 : 5 to 7 year olds

Key Stage 2: 7 to 11 year olds

Every class teacher delivers the whole range of curriculum subjects with the help of our team of learning support assistants. All the children have daily lessons in Mathematics (Numeracy) and English (Literacy). The remainder of the timetable is planned in a creative manner to ensure effective delivery of all subjects.

At various times through the year, we hold 'themed weeks' where a particular subject or topic is the focus of all our activities.

Each Term every class will start a fresh Learning Journey; starting with a 'Stunning Start' and finishing with a 'Fantastic Finish'.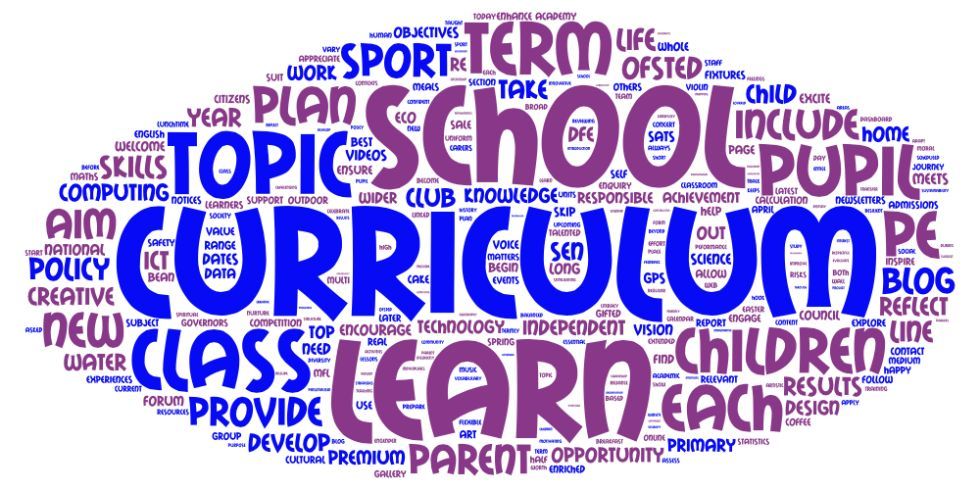 OUR ENRICHED CREATIVE CURRICULUM
INTENT:
"We believe in an enriched creative curriculum; where all subjects are valued, so as to equip our children with a breadth of knowledge, skills and understanding in all areas of the curriculum"
At Buxted Primary School we pride ourselves in offering our pupils a broad, rich and varied curriculum. Our vision and values are at the core of everything we do and underpin our teaching and learning. We know that children learn best when they are offered exciting, engaging and immersive opportunities and this is fostered through our approach. We believe that learning should be fun, interactive and focused on children's own personal needs. We are committed to raising standards and providing the best education for every pupil in our school.
We provide a creative, enriched curriculum that is tailored to pupils needs, interests and experiences. Our staff work hard to make learning relevant and fun and our pupils thrive as a result. We provide our pupils with stimulating and awe-inspiring experiences. We believe that our pupils learn best when they experience 'real' learning and are immersed in experiences that will enrich their minds. We offer our pupils an exciting range of trips, visits and activities that provide unique opportunities and motivate learning.
We are committed to developing the spiritual, moral, social and cultural development of each child enabling them to thrive and equipping them with the skills to become positive, thoughtful and caring citizens in school and in the wider world.
We want all our pupils to be outstanding, resilient learners; to be happy and healthy, take risks and enjoy all the opportunities that our school offers.
IMPLEMENTATION:
Our aim is always to deliver a broad, balanced, relevant and exciting curriculum which is designed to not only develop a love of learning which will last a lifetime but to also inspire the physical, spiritual, moral, social, literate, mathematic and scientific development of our pupils.
We structure and plan the curriculum to ensure that good practice remains central, equality of opportunity is ensured and the requirements National Curriculum are integrated into our topics, projects and subject teaching.
Each term every year group teacher chooses an overall theme/project, and commences the learning with an inquisitive question that will be answered as the learning progresses. Each theme/project is planned and developed using the National Curriculum, as well as school policies and guidelines. From the termly plans staff prepare weekly timetables, to deliver key concepts and skills. The teacher prepares a range of activities for each of the subjects and through on-going assessment, addresses the needs of all the children.
Approach to Learning
Our approach is founded on the belief that the curriculum should be child-centred, based on practical, hands-on, concrete experiences, so that each child can build his/her knowledge, skills, concepts and attitudes through understanding. As indicated, we use a thematic topic- based approach as a vehicle to teach all areas of the curriculum and develop basic skills.
We assess where each child is when s/he enters school at whatever key stage. We begin from that point and take the child through the curriculum at a pace appropriate to individual needs, so that each may be offered an equal opportunity to achieve their full potential.
As teachers we strive to improve the teaching and learning in our school through a process of on-going personal evaluation. In the same way we believe that the children should develop the skills to evaluate their own performance against agreed success criteria designed to help them move on their learning. This continual formative assessment approach is a way of developing lifelong learning skills that can be adapted to any area at any stage of life.
Subject teaching offers the opportunity to study a subject in its own right to a greater depth.
It is essential that we also teach Personal, Social, Health and Economic Education, and seek to ensure that cross-curricular issues of global and environmental education and equality of opportunity are included in all topics as part of our aim to offer a curriculum that goes beyond the confines of the National Curriculum to educate the whole child.
Evaluation of themes/projects and subject areas taught ensure that breadth and balance are maintained and that all curriculum areas are covered. We all have high expectations of the children; we give them praise and encouragement; we aim to deliver a full curriculum which is aimed to develop the whole child. The emphasis is always upon what the individual child can do, building skills to become resilient, learners, who are confident to learn through mistakes. We promote a growth mindset encouraging the phrase ' I can't do it yet.' rather than ' I can't do it.' helping all pupils to recognise that they WILL get there eventually with perseverance and determination.
The Headteacher, senior staff and curriculum subject leaders undertake a programme of regular monitoring of the planning, delivery and organisation of learning across the school.
The teacher is continuously assessing the children as a natural, integrated part of practice: intentions are to sum up where a child is (formative), so as to plan where to take the child on next, and to diagnose any difficulties (diagnostic). At the end of Key Stages 1 and 2 all children undergo the national SATs (Standard Assessment Tasks) (summative) and results are reported to parents.
Parents are invited to discuss their child's progress twice a year; in the autumn and spring terms. At the end of each year a written report will be sent to parents.
IMPACT:
We have high aspirations for every pupil and it is our aim that each child is equipped with the skills, knowledge and confidence to independently take the next step in their educational journey.
Assessment at the end of each Phase
a) Foundation Stage. At the end of Reception, based on classroom observations, a Foundation Stage profile will be completed for every child in line with statutory requirements. This helps teachers plan appropriately for each child's next phase of learning.
b) Key Stage 1. At the end of Key Stage 1, children will be assessed as part of the Statutory Assessment Tests (S.A.T.S.) (summative). This will take place in their second to last term of Year 2, within their normal classroom environ­ment, and will consist of assessment by their own teacher and a varie­ty of tasks externally set, but implemented by their teacher.
During the summer term, over a week specified by the Department for Education, children in Year 1 are given a phonics screening check to assess their progress in this aspect of reading.
Parents are informed of their child's results.
The Multiplication Tables Check (MTC) is a key stage 2 assessment to be taken by pupils at the end of year 4 (in June) The purpose of the MTC is to make sure the times tables knowledge is at the expected level. The MTC is an online test where the pupils are asked 25 questions on times tables 2 to 12.
c) In order to ensure progression in learning and the development of skills, data from end of Key Stage 1 assessments is used to plan each child's work as they begin Key Stage 2 programmes of study.

d) Key Stage 2. At the end of Key Stage 2, following the timetable for a week specified by the Department of Education, children in Year 6 sit statutory national tests in English and Mathematics. Levels achieved by the children in the tests, together with the teacher's assessment across the subject for the year, are reported to parents.
THE PRIMARY CURRICULUM
Please click on the class pages to find our Buxted specific overviews for each year group.
Where can I find out more information about the curriculum?
You are invited to attend 'Meet the Teacher' sessions at the beginning of each academic year.

We hold other curriculum meetings during the school year, such as phonics and maths meetings

If you would like any other information regarding our curriculum please do speak to your child's class teacher.
What phonics and reading schemes does the school use in Early Years and Key Stage 1?
Phonics We use a mixture of Jolly Phonics, alongside 'Letters and Sounds', and Phonics Play.
Reading We use a combination of reading schemes: This year, 2020, we have invested in a full range of Big Cats, phonics based books for Key stage 1 and EYFS. Our children can in addition, choose books from our Oxford Reading Tree scheme of books.
What range of books are available for children in KS2?
In KS2, the children have access to not only a range of colour banded reading materials, but also for both Lower and Upper KS2 we have invested in a large choice of high quality text in the form of the "The 100 best books to read by the end of KS2."